Sam Makaryan – Chief Executive Officer, Co-founder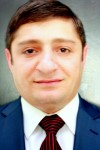 As CEO of Smart Layover, Sam Makaryan is responsible for the overall strategic direction and management of the company. His insight and entrepreneurial talents have led to numerous opportunities to mold the company's technology and services into a powerful set of solutions with tangible value to clients and sustainable assets for the company. He has consistently been recognized for success in business since his teens. Sam has a solid and proven background in developing new business. This includes founding and directing nationwide operations for a premier workforce management organization and a nationwide parking management company in the USA. He has a bachelor degree in Economics from the Yerevan State University.
James Maclean – Chief Financial Officer, Co-founder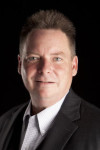 James Maclean, CPA, is a 23 year hospitality executive that has opened and managed some of the finest hotels throughout the world. Jim holds a degree in Hotel Management from the University of Nevada, Las Vegas and a degree in Accounting from the University of North Florida and is also a Certified Public Accountant. Jim has worked as a CPA with Coopers and Lybrand, Hyatt Hotels and Resorts, Interstate Hotels, and Wyndham International before opening several successful businesses that serve the hospitality industry. Jim is an avid sailor and makes his home in the Gulf Coast area.
Michael Chesley – Chief Operational Officer, Co-founder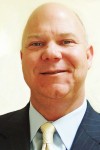 Michael Chesley is a 23 year hospitality veteran with a degree in Hotel Administration from the University of Nevada, Las Vegas. Michael's tenure includes working on the Las Vegas Strip, working with Hyatt Hotels and Resorts, Hilton and Marriott International, having held various executive positions in the rooms, food and beverage, and sales departments until becoming a General Manager in 1996. After leaving Marriott International, he opened his own critically acclaimed restaurant in Albuquerque, New Mexico. Michael was named Restaurateur of the year in 2005 by the New Mexico Restaurant Association. Mike's other positions of note are Chairman of the Board of the Albuquerque Convention and Visitors Bureau in 2003 and President of the International Food Service Executives in 2001. Michael is involved with the Cystic Fibrosis Foundation of New Mexico and the New Mexico Cancer Center Duke City Marathon in Albuquerque.
Tony Shahbazian – Chief Technology Officer, Co-founder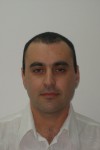 Tony Shahbazian is a highly accomplished professional with a 15-year track record of innovation and success. He has successfully fulfilled senior management positions at large software companies like Microsoft, Hewlett Packard, Amazon and Motorola. During his tenure as a senior manager, Tony built synergy between teams, vendors, partners and clients to support strategic business objectives and enhance overall organizational efficiency. Tony has vast experience in developing enterprise level software systems and services and services to the customer. He holds a master's degree in Computer Science from The Open University of Israel and bachelor's degree in Computer Science and Mathematics from Bar-Ilan University, Israel.
Russell Edmond – Brand Director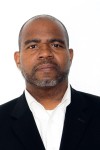 Before joining the Smart Layover team as Brand Director. Russell spent over 20 successful years in the hospitality industry, beginning his career with Marriott Hotels as a housekeeping manager with the Courtyard brand. After assisting in opening several Marriott Courtyard properties and gaining experience in front office and food and beverage operations, Russell then moved to Full-Service hotels where he eventually moved into the sales arena to become a relationship building, out of the box and forward thinking Director of Sales and Marketing. To date Russell has been a Director of Sales and Marketing at several hotels in the greater Los Angeles area, including the Hilton Doubletree Hotels in Carson and San Pedro, the Courtyard Marriott LAX Airport, the Radisson Los Angeles Airport and The Sportsmen's Lodge Hotel & Events Center, at which he has also served as General Manager. Russell is a graduate of Cal Poly Pomona and is currently attending UCLA pursuing a Certificate in Brand Management.
Janet Gelmo – Senior Vice President of Business Development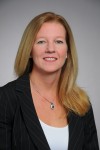 Janet Gelmo has spent the majority of her career strategically developing new business in a number of capacities.
She has held increasingly senior roles in the financial services industry in Canada, largely with TD Bank Financial Group and BDO Canada LLP.
She comes to Smart Layover with experience at other private companies, including a nationwide valet parking services company. Janet was profiled in the Women in Business magazine, is a member of the Women's Executive Network, and has been an active volunteer within her community, Junior Achievement and JDRF.